Gocycle G4i+ Red
---

The new G4i+ is the most advanced folding electric bike available on the market today, with an automatic gearbox that adapts to the type of pace and fully manageable from the App and will be available in bespoke Red and Gloss black editions in limited numbers.

Kit light Supernova e mudgards included.
---
Technical specifications
It can be folded away in just 10 seconds and features an impressive array of industry-leading technologies to deliver safer and more balanced driving performance. Gocycle G4i are the perfect e-bikes for urban home-work commutes.
The new smooth and quiet G4drive ™ electric motor provides more torque and low speed starts in a class-leading compact package.
Predictive electronic shifting and patented automotive-inspired Daytime Running Light (DRL) improve rider safety by ensuring they can be seen from further away. Many of the unique rider-centric settings are now adjustable via the GocycleConnect app.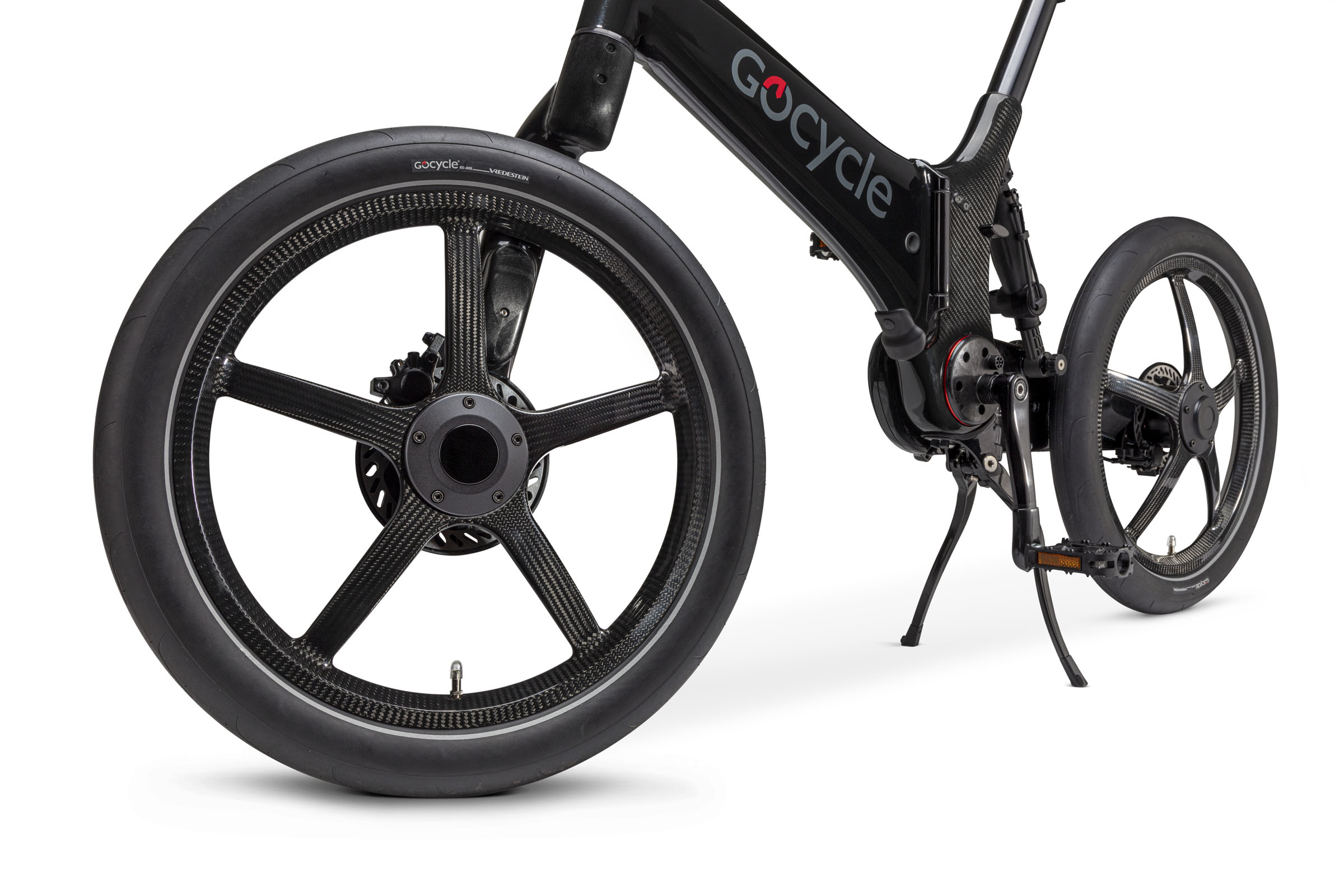 Gocycle electronic Predictive Shifting™
Conventional e-bikes are equipped with a chain gear, which can prevent even the most experienced cyclists from engaging the desired gear during stops at traffic lights. The Gocycle G4i, on the other hand, is complete with a predictive electronic shifting that adapts to the type of pace and prevents the insertion of an inappropriate gear.
Intuitive folding mechanism
Users will appreciate the intuitive folding mechanism that makes it possible to fold and stow the G4i into a compact package in just 10 seconds. Once folded it can be rolled along on its wheels making it incredibly versatile and easy to live with. The popular fast-folding system is even more robust for 2021 with the introduction of a single titanium pin that keeps the fast-folding joint perfectly aligned.
PitstopWheel
PitstopWheel wheels, which hold the world speed record. The wheels are attached to their respective hubs with six bolts, just like in cars, ensuring a quick closing mechanism.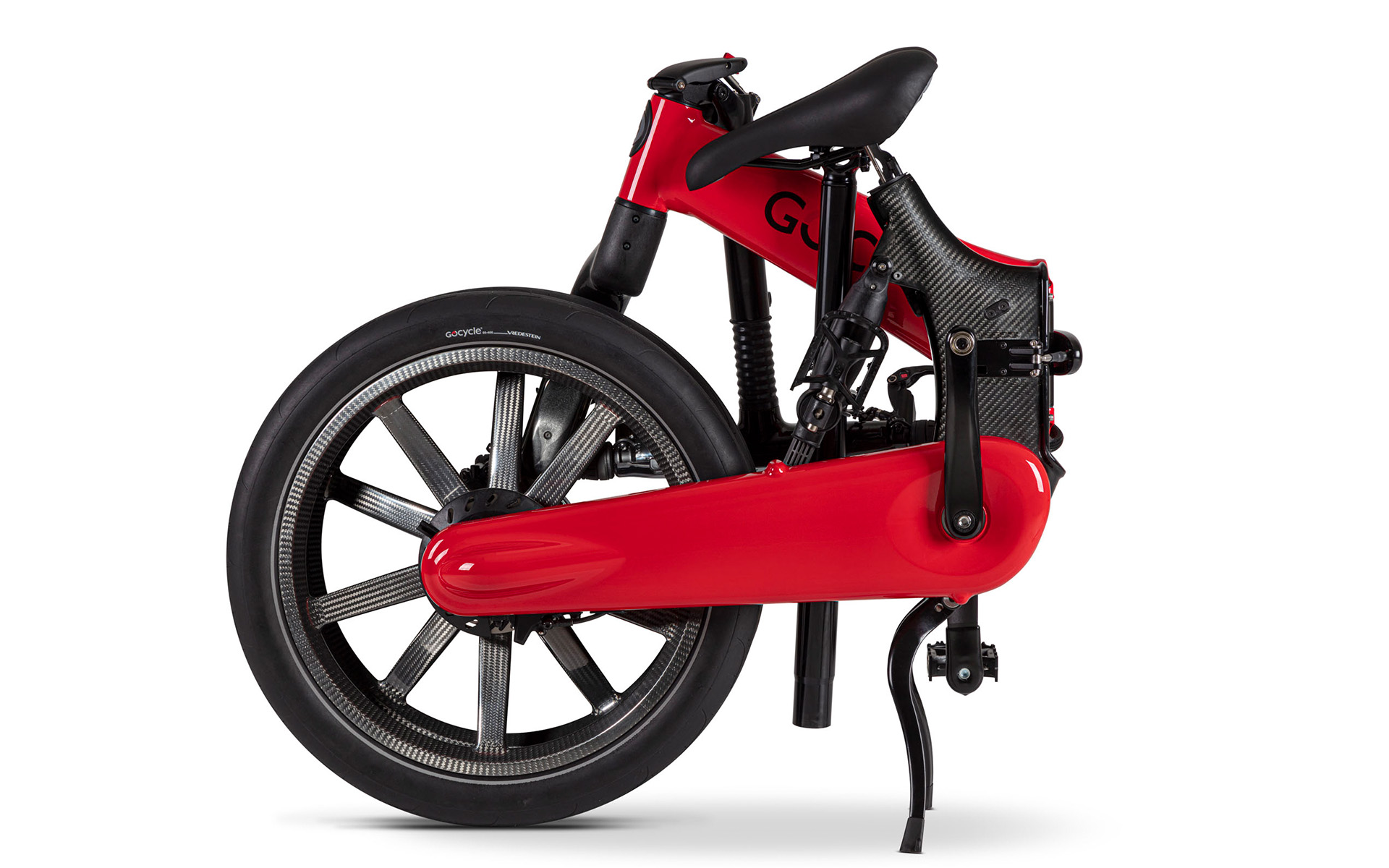 Foldable
Gocycle G4i+ folds quickly, allowing you to take your bike with you both in the office and on public transport or at home, thanks to the low weight of 16kg.
Battery
The powerful lithium-ion battery is easily accessible and hidden inside the new hydro-formed aluminum frame. Gives the Gocycle G4i+ a range of up to 80 km with a charging time of 3,5 hours.
Front light
Since 2011, European legislation requires the use of daytime running lights (DRL). Gocycle G4i+ features a daytime running light with proprietary "Light Pipe" design and technology, inspired by those installed in automobiles.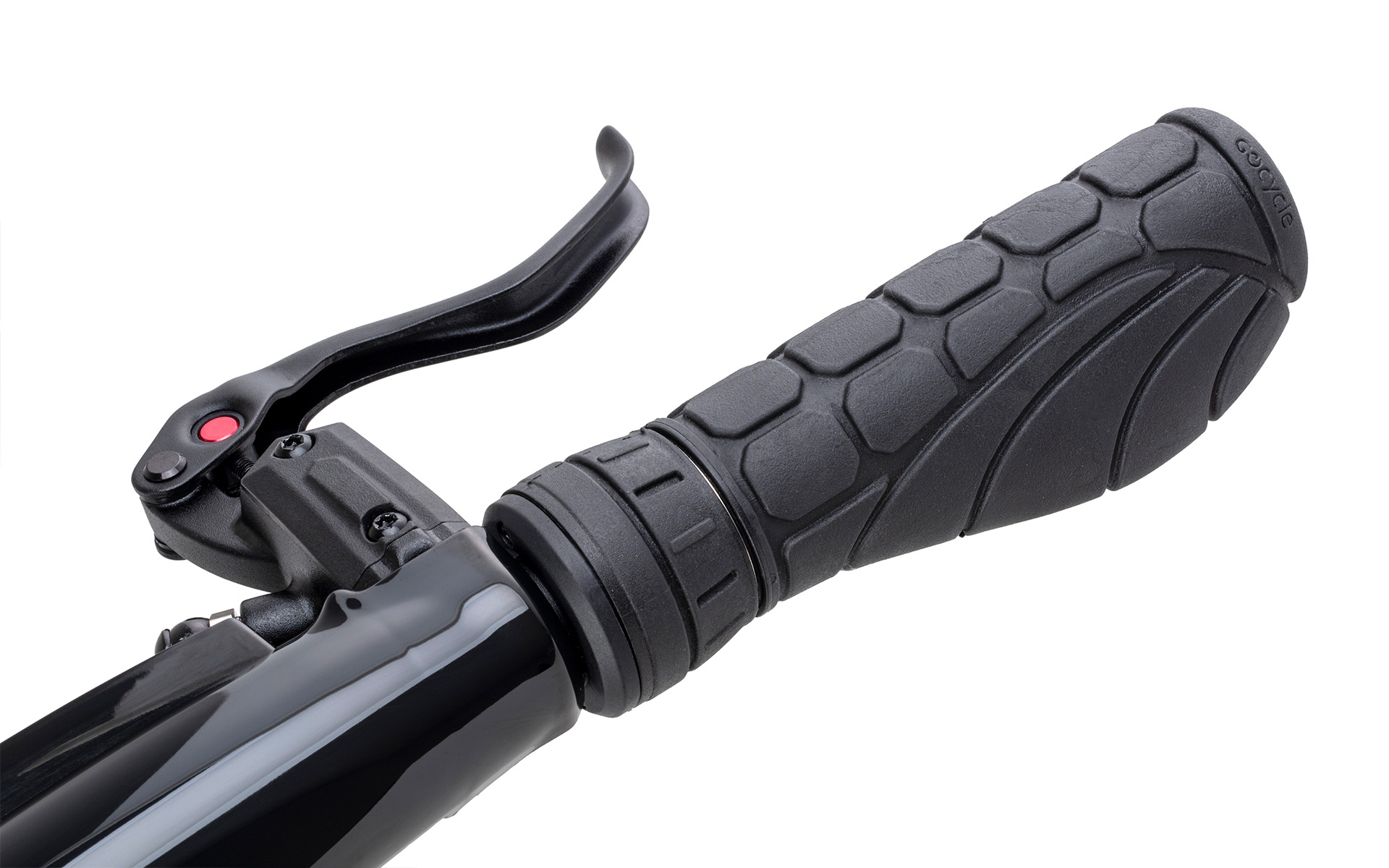 Ergonomic Grip
Saddle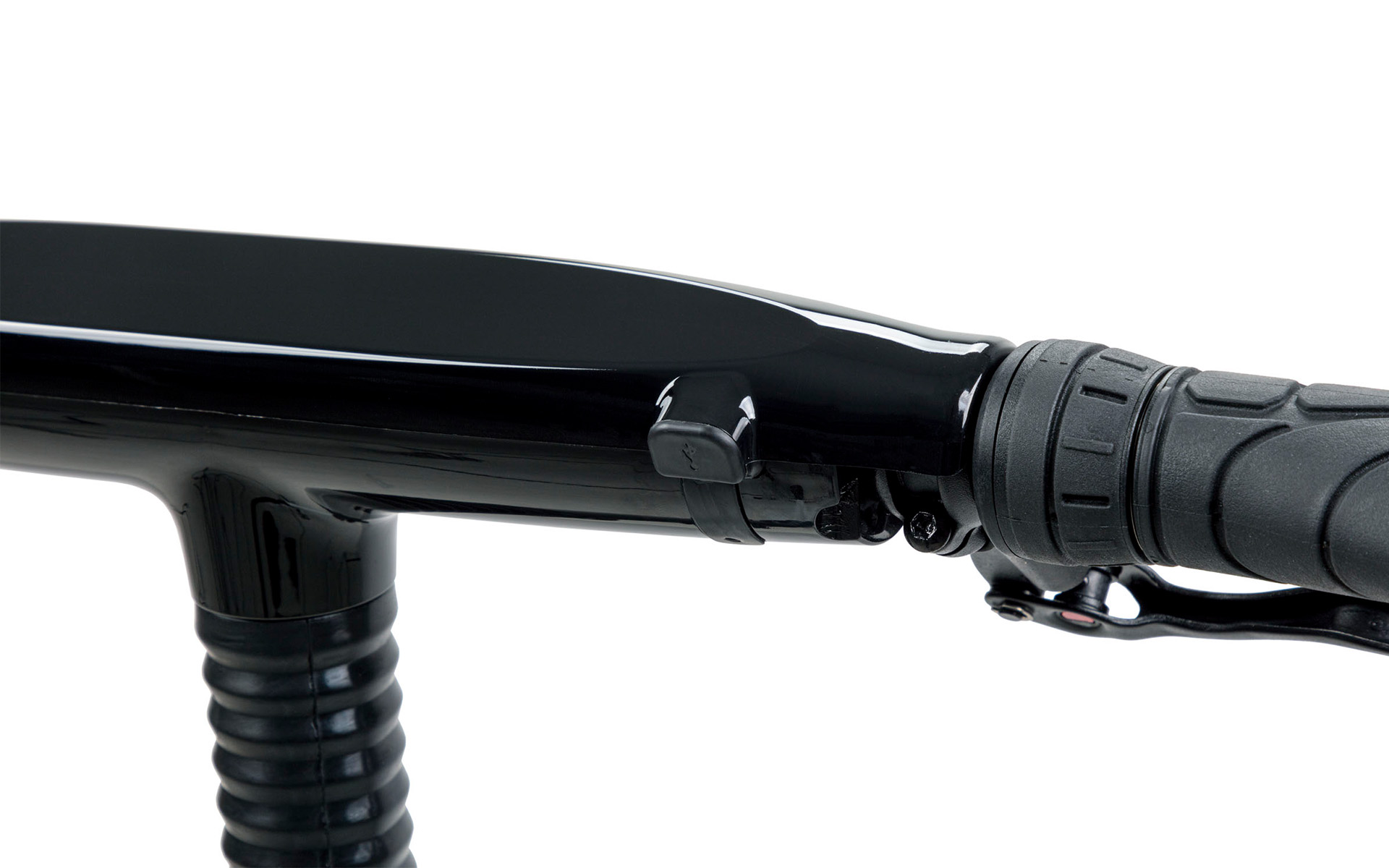 USB Port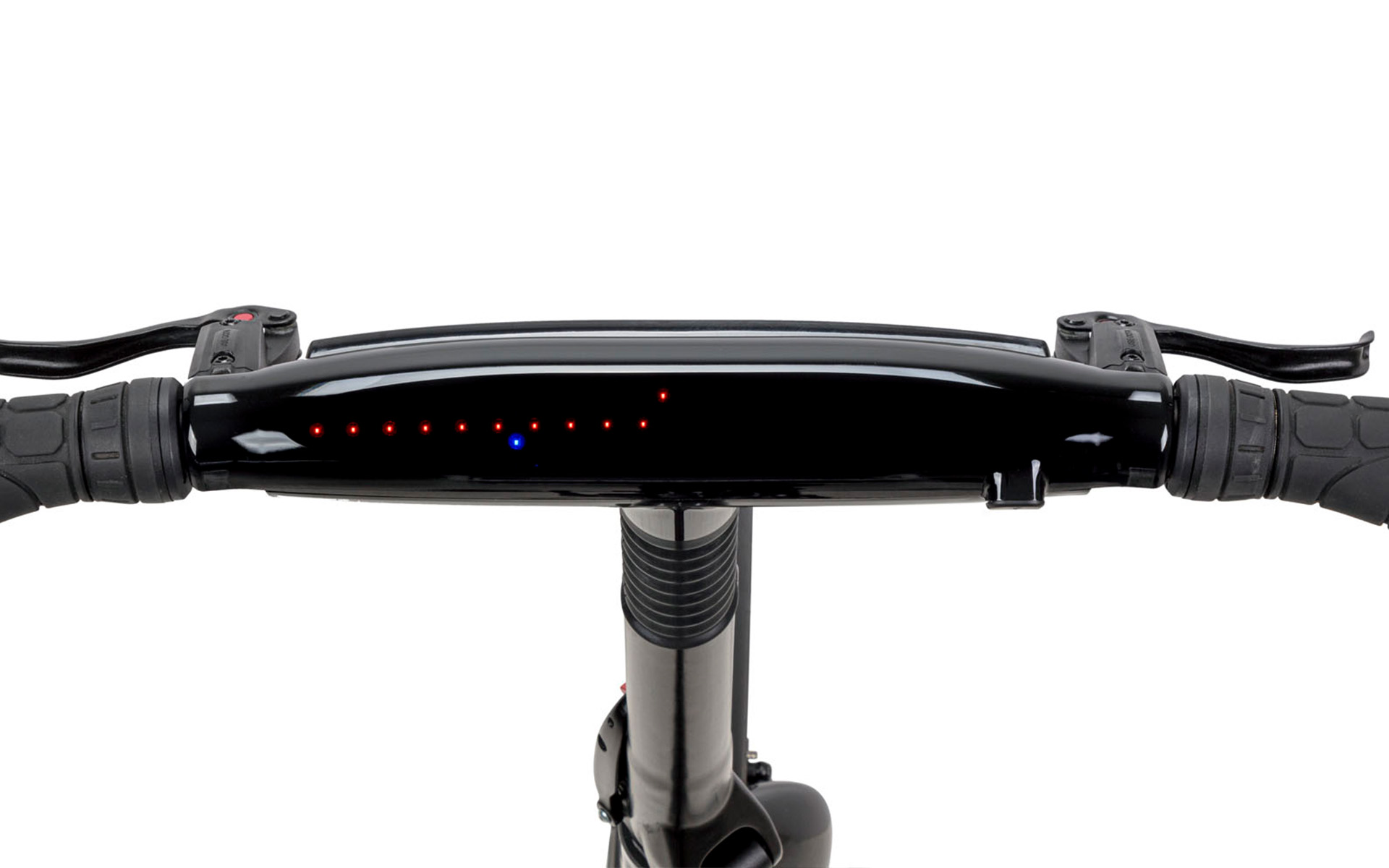 Rider Cockpit
Frame
Frame Material:
Hydro-formed 6061 T6 alloy front frame, carbon fibre mid-frame and injection moulded magnesium Cleandrive
Bottom bracket height:
257 mm
---
Power
Range:
Up to 80km (50 miles), depending on pedal input
Battery:
Quick removable lithium ion: 10.4Ah, 36V, approx 375 Wh
Motor:
Gocycle proprietary front hub motor, G4drive with traction control 500 watt US / 250 watt EU continuous
Electric drive speed:
20 mph / 25 kph
Transmission:
Patented Cleandrive® Shimano Nexus 3-speed
---
Components
PitstopWheel®:
Carbon Fibre with center hub mount
Daytime Running Light:
Gocycle Proprietary Light Pipe Technology, 4 running modes, user selectable
Handlebar stem:
Quick folding and height adjustment
Handlebar display:
Integrated dashboard display with fuel gauge, speed, gear, efficiency or Smart Device and GocycleConnect™ App
Brakes:
Hydraulic disk, front and rear. Universal Vgonomic™
Shifting:
Gocycle electronic Predictive Shifting™
Tyres:
Gocycle Tyre (406-60, 20 x 2.25 in)
Saddle:
Velo D2 Comfort, Chro-mo Rails
Seat post:
34.9 mm Aluminium
Pedals:
MKS UX-D, One side EZY Detachable Pedal
Grips:
Gocycle Ergo Comfort
---
Tech Specs
Motor drive control:
Pedal Torque Sensing
Riding modes:
City, Eco, On-Demand, Custom.  Multiple, programmable through GocycleConnect™ App
Folding method:
Fast Folding frame and handlebar
Stowable dimensions:
L830mm x W370mm x H750mm (L32.7in x W14.6in x H29.5in) with removable pedal detached

Maximum Rider weight:
100 Kg
---